8 Nights / 9 Days

Duration

Cost Per Person

Cost

Private AC Car

Transport

Daily Breakfast

Included Meals

3 Star To 4 Star

Hotels Used
Cochin - Kumarakom - Periyar - Munnar - Cochin
Overview
Interested in South India? Look at our Kerala Wildlife and Hill stations travel package. It includes tour to Cochin, Kumarakom, Periyar, Munnar and back to Cochin. 8 Nights and 9 days time it will take to finish.

Itinerary
Day 1 : Arrival Cochin
Arrival Cochin meet assist at the airport and transfer to Kumarakam (140Km drive). Kumarakam is situated on Lake Vembanad, the hub of backwater tourism in Kerala. Mangrove Forests, Paddy Fields, and Coconut Groves networked by a maze of waterways and canals adorned with waterlillies make Kumarakam an unbelievably beautiful, natural paradise. Transfer to hotel. In the evening enjoy a relaxing sunset cruise - The sunset cruise in Cochin along the harbour is also a great experience where you pass other ships and boats of all sizes and can see the Cochin skyline and the Cochin shipyard which is more than 200 years old. Night stay in Kumarakom.

Day 2 : Cochin - Kumarakom Bird Sanctuary
After breakfast proceed for Bird Watching at Kumarakam Bird Sanctuary, an ornithologists' heaven. Afternoon fishing by the Lake. Evening at lesiure. Night stay in Kumarakom.

Day 3 : Kumarakom - Periyar
Morning Drive to Periyar (130Km drive). The Periyar Forest is one of the finest wildlife reserves in India. Lying at an altitude of 900 – 1800m above sea level and spread across 777sq.Km, the Periyar Wildlife Sanctuary was declared a Tiger Reserve in 1978. Noted for its geomorphology, diversity of wildlife and scenic beauty, it's the only sanctuary in India where you can view wildlife at close quarters from the safety of a boat on the lake. Periyar's biggest attractions are the Herds of Elephants that come down to water and play lakeside. Transfer to hotel. Later proceed for bamboo rafting expedition where you will get an opportunity to spot a large number of birds Night stay in Periyar.

Day 4 : Periyar Boat Ride
Start the day with a short Trek inside the Sanctuary followed by a two hour Boat Ride. Evening leaves you free to explore the local Spice Markets at Kumily, a small town 4Kms from Thekkady. Night stay in Periyar.

Day 5 : Periyar - Munnar Hill Station
After breakfast depart for Munnar, 110Kms away; situated 1600m above sea level. Munnar is a Hill Station, once the Summer Resort of the 'British Raj', Government of South India. Sprawling Tea Plantations, winding lanes and good holiday facilities make this a popular resort town. Afternoon sightseeing tour of Munnar tea gardens spread like a green carpet over hundreds of kilometers, lust green hills, a place so difficult to describe, very low population too far from pollution, most of the covered by Tata tea. Also the Raja Malai, a top peak of Munnar where you can see Neel Thar (mountain goats), Muttupetty dam, Indo Swiss project; you can also enjoy boating in the Lake (optional). Night stay in Munnar.

Day 6 : Munnar
Trek through the Silent Valley where you can trek up to Meesapulimala, literally meaning 'The mountain of the Whiskered Tiger'. This is a spectacular trek passing through sholas, (high altitude mountainous forest or cloud forests) pine forests, rolling grasslands across myriad mountain streams and spectacular valleys. Sightings of elephants, gaur, Nilgiri Thar are highly possible. Night stay in Munnar.

Day 7 : Munnar - Cochin
After breakfast drive to Cochin (150Kms drive). Cochin, A port town since early centuries, Cochin attracted traders and invaders from the world over. Cochin offers some fascinating snippets of history and culture. Also known as the spice coast of India. Cochin is a fascinating blend of cultures. Spend teh day shopping in the busy bazaars of cosmopolitan Cochin. Enjoy a full body Ayurveda massage today. Night stay in Cochin.

Day 8 : Sightseeing in Cochin
After breakfast proceed for sightseeing in Cochin, that takes you very close to the regions History on the international stage - The Hill Palace Museum, a fully-fledged archeological museum and Kerala's first ever Heritage Museum are the main attractions (closed on Mondays). Chinese Fishing Nets, this unique style of huge cantilevered fishing nets were erected between 1350 and 1450 AD by traders from the Court of Kubla Khan, a Chinese King. Santa Cruz Basilica, this historic church was built by the Portuguese and elevated to a Cathedral by Pope Paul IV in 1558. Pope John Paul II proclaimed the Church a Basilica in 1984. The Jewish Synagogue, constructed in 1568, this is the oldest Synagogue in the Commonwealth (closed on Saturdays & Jewish Holidays).
The area around the Synagogue, called Jew Town, is the centre for Spice & Handicraft shops. Mattanchery Palace (Dutch Palace), built by the Portuguese in 1557 and presented to the Regent of Kochi (closed on Fridays). Evening Witness Kathakali the famous dance drama of kerala. This dance is characterised by some great story telling, amazing costumes and extensive make-up. Start early to see the artist preparing themselves for the show (5 PM ). Watch in detail the ritual worth seeing hour long process of make-up as part of our daily KATHAKALI performance. After the Performance, you will have a unique opportunity to take photographs along with the artists in colorful costumes as a souvenir. Entire performance will be supported with commentary in English. Night stay in Cochin.
Day 09 : Cochin - Departure
Transfer to Cochin Airport to board the onward flight.

You May Also Like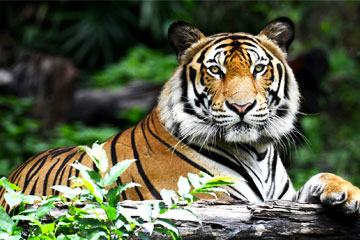 Price on Request
Valid from 01 Jan, 2020 to 01 Mar, 2020
Price on Request
Valid from 01 Apr, 2020 to 30 Sep, 2020
Bhavya Holidays Pvt. Ltd. offer various tour packages…Show More
₹11300Double Sharing / PP
Valid from 13 Jul, 2022 to 31 Mar, 2023
/ PP
Valid from 12 Jul, 2022 to 12 Jul, 2022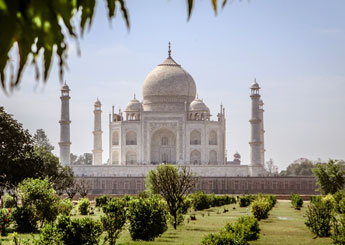 ₹8000 / PP
Valid from 02 Jan, 2020 to 31 Mar, 2020
₹8000 / PP
Valid from 01 Apr, 2020 to 30 Jun, 2020
Taj Mahal was built by Mughal emperor Shah Jahan in…Show More