4 Nights / 5 Days

Duration

Cost Per Person

Cost

Private AC Car

Transport

Daily Breakfast

Included Meals

3 Star To 4 Star

Hotels Used
Trivandrum - Alleppey - Kumarakom - Cochin
Overview
Enjoy our 4 nights/ 5 days tour package to Kerala Backwater. See all the eye pleasing places of Kerala like Trivandrum, Alleppey, Kumarakom, Cochin.

Itinerary
Day 1 : Arrival Trivandrum
On arrival meet assist at the airport and drive to hotel at Kovalam. The southernmost part of Kerala, Trivandrum is bounded by the wooded highlands of the Western Ghats in the east and northeast, and the Arabian Sea in the west. A long shoreline with secluded, internationally renowned beaches, historic monuments, backwater stretches, hill stations and a rich cultural heritage are awaiting you here. Afternoon sightseeing of Trivandrum: Padmanabha Swami Temple, the only one in Kerala where foreign nationals are allowed near the Sanctum Sanctorum. Known for its mural paintings and stone carvings, the temple is a blend of Kerala and Dravidian styles of architecture.Kuthiramalika, a palace of the erstwhile Composer King of Travancore, displays a rare specimen of workmanship in the traditional Travancore style of architecture with exquisite woodcarvings (closed on all Mondays). The Napier Museum, houses a rare collection of archaeological and historic artifacts, bronze idols, ancient ornaments, a temple chariot and ivory carvings (closed on all Sundays & Wednesdays). Shree Chitra Art Gallery, displays select paintings by Raja Ravi Varma, Svetlava & Nicholas Roerich, including some exquisite works from the Rajput, Mughal and Tanjore schools of art in India. The collection includes paintings from China, Japan, Tibet and Bali (closed on all Mondays & Wednesdays). The evening is free to relax on the Beach. Night stay in Kovalam.

Day 2 : Kovalam - Alleppey
After breakfast leave to Alleppey by surface 165 kms. On Arrival embark on your private houseboat and cruise on the Backwaters, a splendid area full of canals, lakes and coves. Your houseboats or 'Kettuvalloms' are luxurious boats with well-appointed bedrooms and ensuite bathrooms. You can sunbathe on the deck or observe the palm fringed landscape from your cabins. Apart from the mesmerizing surroundings it's the life along the coast that adds a touch of exotica to this experience. The locals' travel in canoes and you will find vegetable sellers, fishermen and other traders bringing household goods, door to door in small wooden boats. As you cruise along the backwaters you can ask your captain to stop at villages, paddy fields and other places, enroute. Overnight on board. (Full Board ).

Day 3 : Alleppey - Kumarakom
After breakfast disembark from house boat at Kumarakom and transfer to hotel. Kumarakom is also one of the enchanting backwater regions of Kerala. The labyrinthine network of rivers, canals, streams and lagoons which form the famed backwaters offer stunning views and is an ideal place to relax . Kumarakom, a bird sanctuary located on the banks of the backwaters and renowned for its varied avian population. Local varieties such as Waterfowls, Cuckoos and Owls, as well as the migratory Siberian Cranes can be viewed here. Day excursion to the bird sanctuary. Evening at leisure. Night stay in Kumarakom.

Day 4 : Kumarakom - Cochin
After breakfast drive to cochin 75 kms. On arrival transfer to hotel . Cochin, A port town since early centuries, Cochin attracted traders and invaders from the world over. Needless to say, Cochin offers you some fascinating snippets of history and culture. Afternoon proceed for sightseeing tour of cochin including .
The Hill Palace Museum, a fully-fledged archeological museum and Kerala's first ever Heritage Museum are the main attractions (closed on Mondays).
Chinese Fishing Nets, this unique style of huge cantilevered fishing nets were erected between 1350 and 1450 AD by traders from the Court of Kubla Khan, a Chinese King. Santa Cruz Basilica, this historic church was built by the Portuguese and elevated to a Cathedral by Pope Paul IV in 1558. Pope John Paul II proclaimed the Church a Basilica in 1984. The Jewish Synagogue, constructed in 1568, this is the oldest Synagogue in the Commonwealth (closed on Saturdays & Jewish Holidays). The area around the Synagogue, called Jew Town, is the centre for Spice & Handicraft shops. Mattanchery Palace (Dutch Palace), built by the Portuguese in 1557 and presented to the Regent of Kochi (closed on Fridays). Evening Witness Kathakali the famous dance drama of kerala. This dance is characterised by some great story telling, amazing costumes and extensive make-up. Start early to see the artist preparing themselves for the show (5 PM ). Watch in detail the ritual worth seeing hour long process of make-up as part of our daily KATHAKALI performance. After the Performance, you will have a unique opportunity to take photographs along with the artists in colorful costumes as a souvenir. Entire performance will be supported with commentary in English. Night stay in Cochin.
Day 5 : Cochin - Departure
After breakfast, departure transfer to airport/ railway station to board the onward flight.

You May Also Like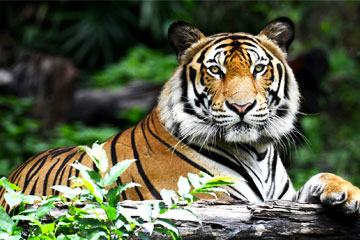 Price on Request
Valid from 01 Jan, 2020 to 01 Mar, 2020
Price on Request
Valid from 01 Apr, 2020 to 30 Sep, 2020
Bhavya Holidays Pvt. Ltd. offer various tour packages…Show More
₹11300Double Sharing / PP
Valid from 13 Jul, 2022 to 31 Mar, 2023
/ PP
Valid from 12 Jul, 2022 to 12 Jul, 2022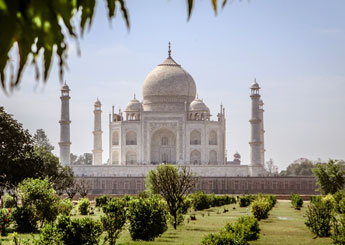 ₹8000 / PP
Valid from 02 Jan, 2020 to 31 Mar, 2020
₹8000 / PP
Valid from 01 Apr, 2020 to 30 Jun, 2020
Taj Mahal was built by Mughal emperor Shah Jahan in…Show More