9 Nights / 10 Days

Duration

Cost Per Person

Cost

Private AC Car

Transport

Daily Breakfast

Included Meals

3 Star To 4 Star

Hotels Used
Delhi – Gwalior – Shivpuri – Orchha - Pachmarhi – Bhopal – Sanchi - Delhi
Overview
Bhavya holidays have a 9 nights and 10 days tour package for Heart of India. This tour will cover Gwalior, Shivpuri, Orchha, Panchmarhi, Bhopal, Sanchi and Delhi destinations.

Itinerary
Day 1 : Arrival Delhi
Arrive Delhi. Meet assist at the airport and transfer to hotel. Night stay in Delhi.

Day 2 : Gwalior
Morning Transfer to Railway Station for Journey to Gwalior .Arrive Gwalior Transfer to Hotel .Entrain to Gwalior, gateway to Madhya Pradesh, Sightseeing includes an extraordinary fortress and its riches of ancient and medieval temples, mosques and palaces.Gujari Mahal is a monument to the love of RajaMansingh Tomar . Man Mandir Palace - Built between 1486 and 1517 by Raja Mansingh. Vast chambers with fine stone screens were once the music halls.The 9th century Teli Ka Mandir,towering a 1000 ft high, is a Pratihara Vishnu temple of a unique blending of architectural styles. Night stay in Gwalior.

Day 3 : Shivpuri
Morning proceed for Shivpuri 117km south-west of Gwalior. A pleasant lake surrounded by gardens here has been a summer retreat for the Scindia royalty who wished to escape from the oppressive summers of Gwalior. Shivpuri houses a wildlife sanctuary and several hunting lodges. Near Shivpuri, ancient Jain temples scattered across a hilly slope glisten in the sun. Return to Gwalior for night stay.

Day 4 : Orchha (approx. 112km south of Gwalior)
After breakfast drive to orchha & transfer to hotel. Orchha: founded by Rudra Pratap, a Bundela ruler. The region is situated on the banks of the Betwa River. Later, Orchha was the capital of Bir Singh Deo (1605-1627) who built the Jehangir Mahal to please the Mogul emperor Jehangir. Close-by, near the border of Madhya Pradesh, is Datia, site of the 7-storeyed palace of Bir Singh Deo. Afternoon visit local sightseeing of Orchha - palaces of the Bundela rulers still retain their medieval grandeur. The palace walls are decorated with colourful frescoes executed in the manner of miniature paintings, and depict scenes from the popular legend of love between Radha and Lord Krishna. Night stay in orchha.

Day 5 : Orchha / Pachmarhi
After breakfast visit the Ram Raja Temple, the only temple in India where devotees worship Lord Rama as a king, and Phool Bagh, an artificial cascade. After finishing the sightseeing drive to pachmarhi : at 1100 metres above sea level, this the most exquisite all-season hill-resort of MP. The entire landscape of long pathways, wooded shades and rocky facades is strewn with history and mythology .Transfer to hotel.Night stay in pachmarhi.

Day 6 : Pachmarhi
After breakfast visit the 10,000 years old rock paintings in the caves of Mahadeo Hills. The Pandava Caves were the mythical home of the exiled Pandava princes during the Mahabharata era. Night stay in pachmarhi.

Day 7 : Pachmarhi - Bhopal
After breakfast visit the sacred cave of Jata Shankar resembles the matted locks of Lord Shiva. Then Rajat Pratap, the 350-feet-high waterfall is honeymooners' delight. There are many other exciting primitive temple sites and rock formations. After finishing the sightseeing drive to Bhopal & transfer to hotel. Night stay in Bhopal.

Day 8 : Bhopal
Bhopal offers an uncommon blend of Hindu and Muslim cultures, a unique web of northern and southern influences. Except the lake of Raja Bhoj, little remains of the ancient city. The city is built at the fringe of the Malwa Plateau on a slope, like an amphitheatre. It is generously endowed with landscaped gardens and pools.

Day 9 : Sanchi
Day Trip to Sanchi - 68 km north of Bhopal by car, a hill rises to pay obeisance to the oldest and grandest Buddhist edifice—the Sanchi Stupa—at its crest. Built by the emperor-turned-monk Ashoka of the Maurya Dynasty in the 3rd century BC, the Stupa is 16 metres high and 37 metres in diameter. The massive dome evokes rare serenity, and the encircling pathway with four entry points adds to the solemnity. Return to Bhopal before sundown. Transfer to hotel.

Day 10 : Delhi
Day Free to Relax. After noon Return to Delhi from Bhopal by luxury train. Transfer to hotel/ airport for onward journey.

You May Also Like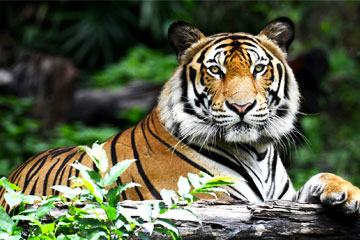 Price on Request
Valid from 01 Jan, 2020 to 01 Mar, 2020
Price on Request
Valid from 01 Apr, 2020 to 30 Sep, 2020
Bhavya Holidays Pvt. Ltd. offer various tour packages…Show More
₹11300Double Sharing / PP
Valid from 13 Jul, 2022 to 31 Mar, 2023
/ PP
Valid from 12 Jul, 2022 to 12 Jul, 2022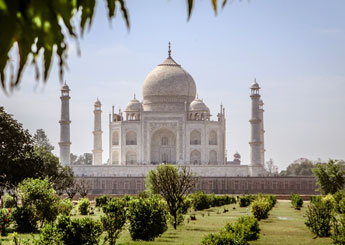 ₹8000 / PP
Valid from 02 Jan, 2020 to 31 Mar, 2020
₹8000 / PP
Valid from 01 Apr, 2020 to 30 Jun, 2020
Taj Mahal was built by Mughal emperor Shah Jahan in…Show More